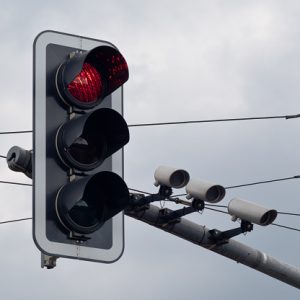 A report from Purdue University indicates that almost a third of all multi-car crashes on U.S. roads are rear-end accidents. Drivers throughout Del Mar, Hillside, Nye, Laredo and across Texas need to know of the risk of rear-end crashes and should take steps to avoid these collisions, like stopping gradually when approaching intersections and not following other motorists too closely.
An experienced rear-end accident lawyer knows that intersections are one of the top places where rear-end accidents happen. Unfortunately, the increasing use of red light cameras at intersections may actually be making this situation worse and may be causing more rear-end crashes to occur.
Red Light Cameras Could Mean More Rear-End Crashes
Red light cameras have become widely used because the cameras allegedly prevent crashes. The cameras are designed to ensure drivers do not go through red lights, which can prevent T-bone or side impact collisions from happening. The cameras also bring in a lot of money for local governments who are in need of revenue.
A recent study that was reported on in Time Magazine indicates that the red light cameras do make a difference in preventing T-bone crashes. In fact, at intersections with the cameras, about 15 percent fewer of these types of accidents happened.
The problem is that when drivers slam on the brakes to avoid going through the red and getting a ticket, this creates an increased chance of a rear-end accident occurring. Motorists need to have time to react to what the car in front of them is doing. When the lead car hits the brakes hard to avoid getting a ticket, it is difficult to react to this type of panic braking fast enough to avoid a crash happening.
The study showed that this problem actually caused a 22 percent increase in the number of injuries that occur in rear-end accidents. Overall, this means that the net effect of the cameras was to cause about a five percent rise in total motor vehicle accident injuries.
This study is likely to add to the growing backlash against red light cameras. Many motorists are concerned that the cameras violate the due process rights of drivers and are dangerous. The study lends credence to the theory that the cameras are causing more crashes than they are preventing.
Further research is necessary to confirm that red light cameras cause more rear-end accidents than the number of side-impact accidents they prevent. It may also be important to assess the relative severity of the injuries that are prevented versus the injuries caused by the cameras. Until this research is done, it is difficult to come to an objective determination about whether red light cameras are a helpful tool in keeping motorists safe or a harmful danger that should be removed from the roads.
If you were injured or a loved one was injured or killed in an accident, contact us today. The Law Office of John R. Solis has experience protecting the rights of accident victims in Del Mar, Hillside, Nye, Laredo and across Texas. Call 866-465-9093 for a free case consultation.